Our longest distance can be enjoyed by everyone from the casual to the more serious. Enter as an individual or as a two-person tag team with one swimmer and one runner.

A fantastic course awaits, combing a two lap swim for a total of 900m and a spectacular scenic 7km out and back run – the popular, 'Long Aqua' kicks is first up and so much fun.

DATE:

Thursday, (Public Holiday) Jan 26
LOCATION:

DISTANCE:

900m swim (two laps 450m harbour) + 7km run
AGES:

ENTRY OPTIONS

LEVEL:

CHECK-IN TIME:

EVENT MAP:

START: Males

8:15am Individual Male (Divided into age groups)
START: Female & Team

8:35am Individual Female + Teams. (Divided age starts)
RESULTS

CATEGORY AWARDS

1st overall male and female special award.
1st, 2nd, 3rd per age and gender medals.
Teams: 1st, 2nd, 3rd medals
AGE CATEGORIES

U20, 20-29, 30-39, 40-49, 50-59, 60-69, 70+
TEAM CATEGORIES

Open male, Open female, Open mix
MINIMAL AGE

14 years as of 26/1/2022 (unless with event director approval
SWIM STARTS

ENTRY TERMS

RESULTS
https://www.multisportaustralia.com.au/
Don't feel like doing the whole Aquathon yourself? More of a runner or swimmer? Then buddy up and enter as a relay with one swimmer and runner-  The RMB Lawyers Relay Team is for you

One is the swimmer, one is the runner. Relay style – Simple as that.
GRAB A MATE
Choose your preferred distance
Enter online – select 'teams'.
Select your division
Join the fun
Entry to Australia's largest Aquathon

Professional event, safety and services

Eyeline swim cap

Finishers Medal

Electronic timing and results, winners medals and awards


Entry ticket to barrel draws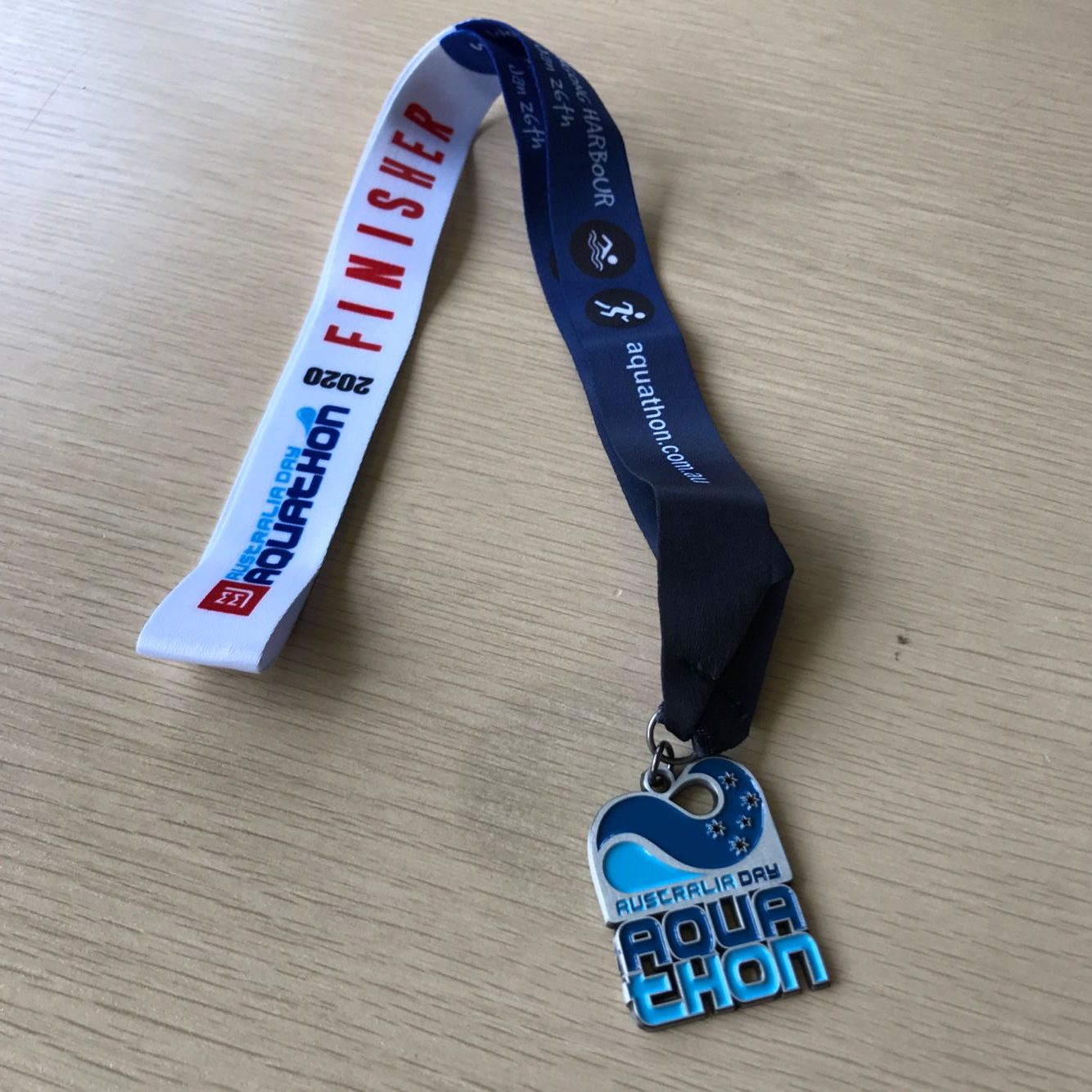 Swim: 900m total.
A two lap course of 450m per lap within more sheltered Wollongong Harbour

Transition
Exit the swim, run 50m to a designated 'change' area to your run gear

Run: 7km
Scenic and spectacular out and back coastal run. Enjoy a mix of the Illawarra's premier coastal strip 'Blue Mile' and the tranquil 'Puckey's Estate Reserve' supported by amazing volunteers.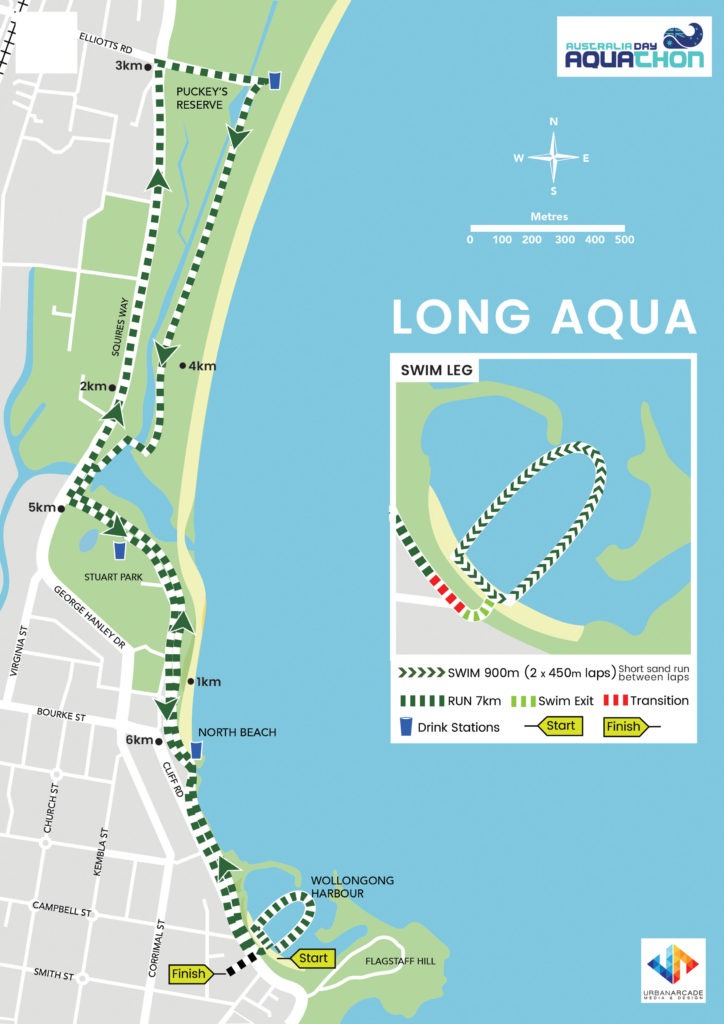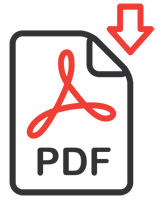 TYPE

ON TIME 6.12.21 to 16.01.22

U'20

20+

Team
TYPE

LAST MINUTE 17.01.22 to 25.01.22

U'20

20+

Team
Aquathon is Fun
Aquathon entrants are treated to a safe and fun event, supported by a spectacular location, on course safety services such as water safety, friendly course marshals, signage, and water stations.
For over 21 years 'Aquathon' remains a popular all age community and sporting event. 2022 brings "Aquathon back' and we hope you will join us