Aquathon has a long and proud history of supporting local Illawarra non-for profit and charity groups.
Since 1999 over $432,000 in donations and participant fund raising has been provided to charities, local surf clubs, and sport clubs. Aquathon is proud to support local charities and non-for-profits who volunteer their services to provide enormous support to the event.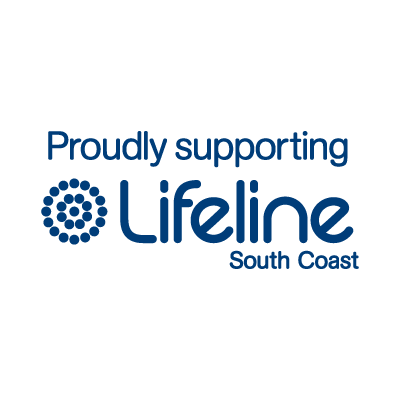 2022 OFFICIAL CHARITY PARTNER
Lifeline South Coast has been saving lives for more than 50 years by providing crucial moments of connection that bring hope to those in their darkest moments. They are committed to building the resilience of our local community, which spans from Helensburgh to the Victorian border.
Since the start of the pandemic Lifeline's services have never been in greater demand. Calls are up 25%. With one call every 30 seconds. Your support can help Lifeline South Coast respond to more people and provide vital suicide prevention services to the Illawarra and South Coast.
HOW YOU CAN HELP– 2 easy ways to help

1. Donate – Either online during your Aquathon registration or click link below
2. Make your Aquathon life saving. Sign up and make a pledge to 'aquathon' and fund raise NOW
Make your Aquathon Life Saving