Welcome to Aquathon!
Read on for all you need to know to make your 2022 MMJ Aquathon event experience, super fun, safe and a memoriable experience.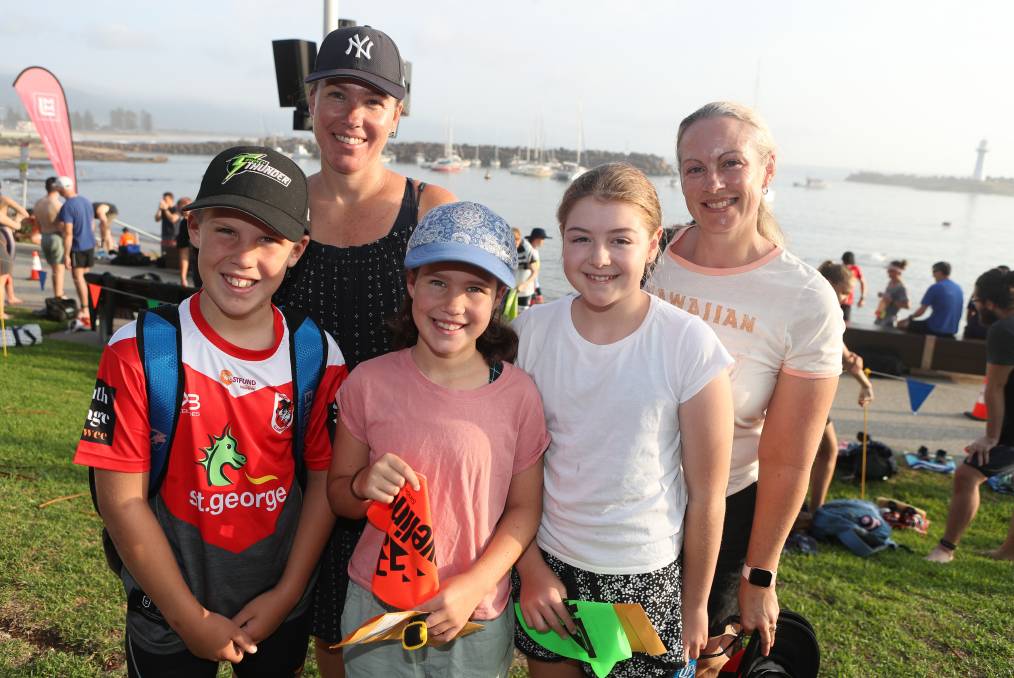 Thanks for entering!
Once you have entered online you will receive an entry confirmation and an email with event details. In the week prior to event day you will receive your e-ticket and a covid questionnaire to complete.
Event day: Check In

All entrants will need to "check-in" plus collect your event day kit (swim cap/run bib and time chip) at registration, and aim to arrive minimal 60 minutes before your start time.

Location: NEW!! Indoor facility at the Old Court house – Straight across road from Belmore Basin on corner Cliff and harbour streets.
Show your designated e-ticket with race number

Attend with masks on

Arrive at the dedicated registration time as per event schedule.

Note:
Teams – one person to collect

Children U16: parents to attend with child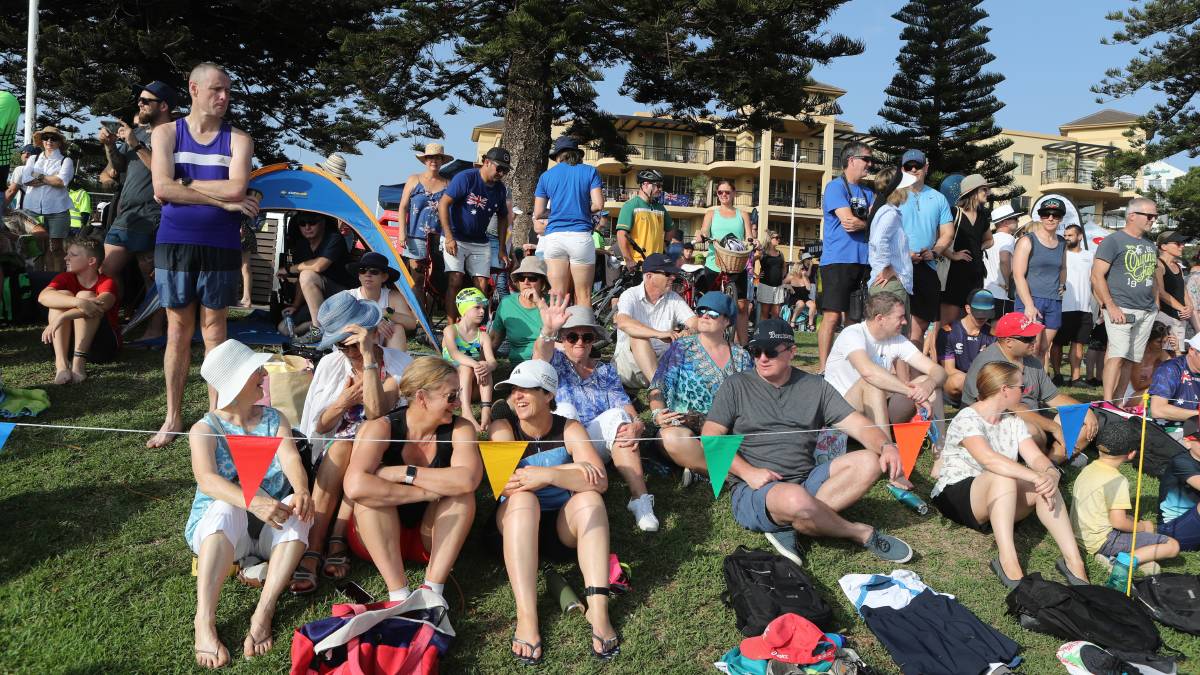 Arriving at Aquathon'
Check the venue, parking and travel route allowing enough time to park and walk to start
Find "Registration Marquee" at harbour
Collect your swim cap, timing chip and goodies (parents to attend with child)
Place timing chip (soft velcro strap) around left ankle. This records your time, is waterproof and is handed back at the finish line.

Place your run gear in the 'Change Area' prior to your event
Warm up and listen to announcer for instructions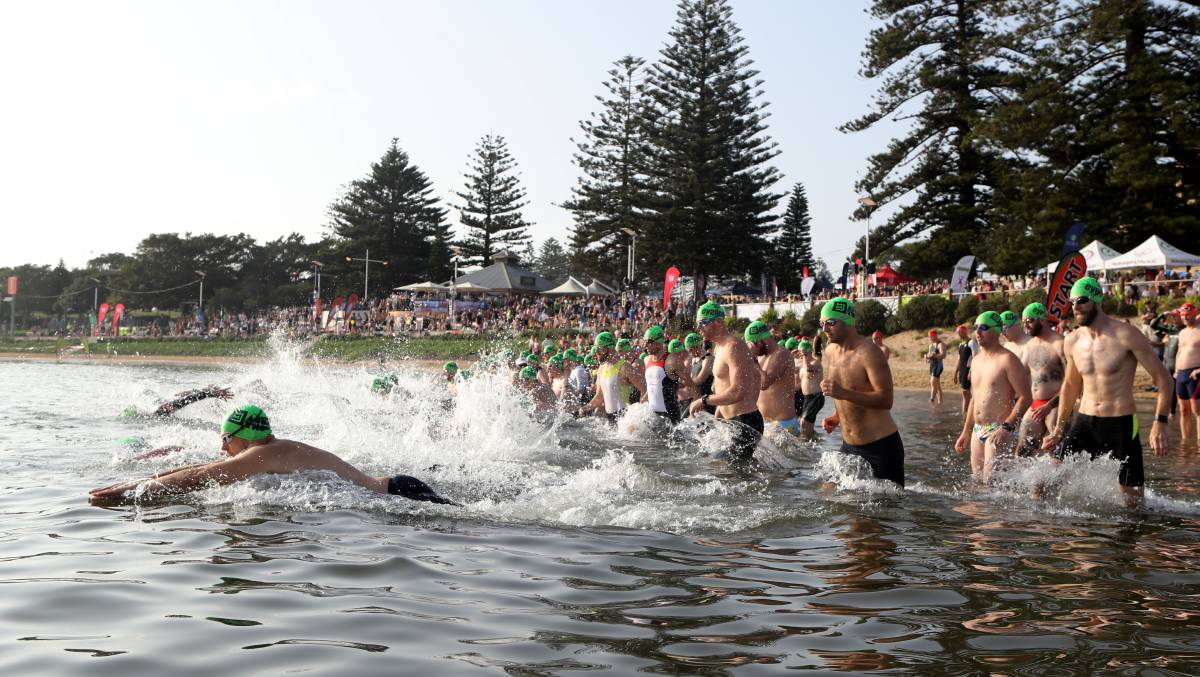 All swims start on shoreline of Wollongong Harbour based on age/gender/event.
 'Rolling' or 'smaller group waves' starts will be communicated before event day.
Each swim course is set before the start, with large visible markers.
The warm up area is north of swim start, avoid swimming inside the course area.
Swimmers will be called in age/event groups to swim marshaling area, than to shore line via entry shute and subject to covid safe social distance measures.
Swimmers must where the official eyeline swim cap and time chip provided at registration.
A team of experienced lifesavers and first aid officers will support the safety of participants
Swimmers must adhere to all safety regulations and event referee instructions.
Parent/guardian can swim next to child U10.
Courses: Refer to each event page for course and maps. Note: event organisers reserve the right to alter the course due to safety concerns.
Swim start times: refer to event schedule page.
Water conditions: Wollongong harbour is a relatively small recreational boat harbour, with swimmers, paddlers and also yachts and fishing fleet. Whilst mostly sheltered from elements it can be exposed to wind, rain, and storm water run off, along with tidal movements.

The ALL NEW Blue-Mile 5 fun run and walk is set to kick off the fun of Aquathon. It's perfect for those preferring to stay on land, and you can race, run, walk or stroll!
8am start. 5km along a 2.5k out and back course follows the blue mile north.
After registering online head to registration for your run bib and time tag.
Head to the finish shute at 7.45am for 8am start, and return to same shute to finish.
Check out event page for event details, maps, categories and all you need to know.

Hugely popular, teams complete the Aquathon as a relay of two -one person is the swimmer and one the runner.  Double the fun.
Same course as individuals

Both get finisher medals

Separate 'tag' area (swap time chip)

Refer event schedule and event page for

course maps and start times.

Division ages and categories in all events except Mini Aquathon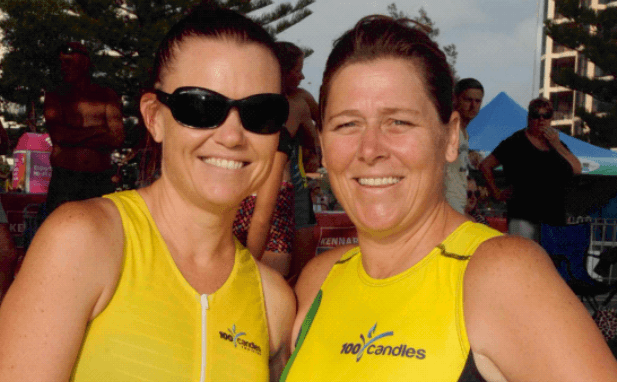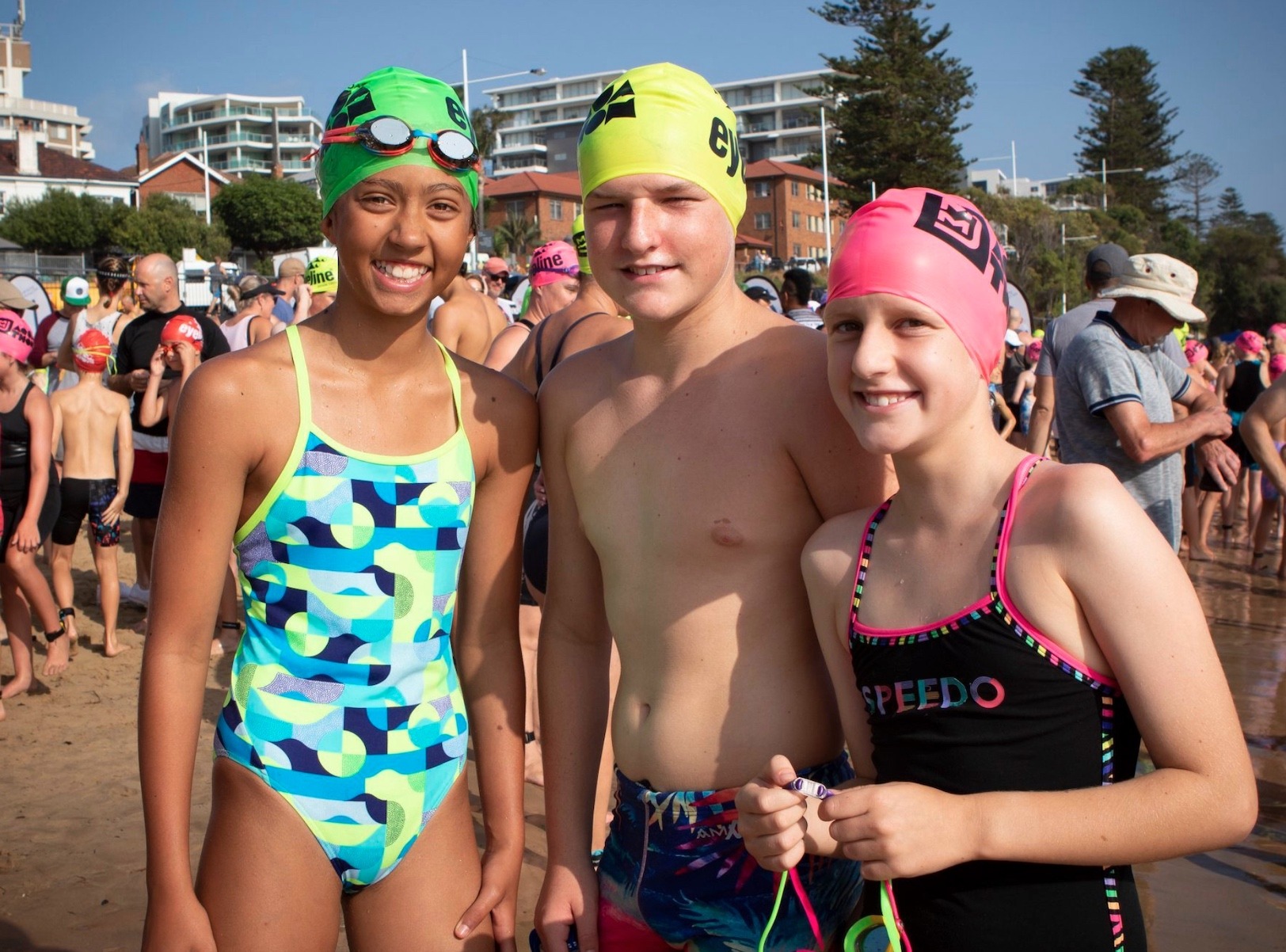 'Kids Aqua' is all about fun and having a go!
The swim is held in close proximity to shore within Wollongong harbour with loads of water safety. 10-12's kick off first in groups with a 200m swim, than the swim is reduced to 120m and the U10's have their turn. Swim safety briefing is held on shoreline, and a lead lifesaver paddles to escort the faster swimmers, and everyone else follows!*Parents can tag along with U10's.
Next you swap from the swim to the run, change into your run gear at the 'kids area' or if a team you will tag your runner (swap the timer from your ankle to theirs) and all kids run out along the safe flat 'blue-mile' path for 1km to a turn marker at north beach and back to the finish line – grab your medal and lots of cheers!
* Please make sure your child/ren can swim the required distance unaided prior to entering.
MAKE SURE TO READ UP ON THE KIDS EVENT PAGE MAPS AND MORE.
TIME

CHECK IN

Collect swim cap/time chip/number

Online late entry closes 20min prior each event

6.45am - 8am

6.45am - 7.45am

7.00am – 8.30am

7:45am - 8.45am

8.00am – 9.30am

EVENT START TIMES
Briefings occur 20min prior each start

8.00am

8.15am



+2min

+4min

+22min

+23min

+24min

+26 min
9.05am

9.05am

+3min

+9.20am

+0min

+4min

+7min

+12min

+15min

+17min

9.45am

10am



+3min

+6min

+9min

+12min

+15min

+18min

+20 min

TEAM : Junior + Parent&Child U16

+23min





Event Timing Finishes / Course Closure
11.15am
TIME

CHECK IN

Online late entry closes 20min prior each event

6.45am - 8am

6.45am - 7.45am

7.00am – 8.30am

7:45am - 8.45am

8.00am – 9.30am

EVENT START TIMES
Briefings occur 20min prior each start

8.00am

8.15am



+2min

+4min

+22min

+23min

+24min

+26 min
9.05am

9.05am

+3min

+9.20am

+0min

+4min

+7min

+12min

+15min

+17min

9.45am

10am



+3min

+6min

+9min

+12min

+15min

+18min

+20 min

+23min





11.15am
Timing chips record your time.
Must be worn on left ankle.
Ensure velcro is firm – it's your responsibility to place velcro on securly.
Failure to wear velcro, or not on left ankle will not record a time and forfeit results.
Teams: Swimmer begins with velcro, at change area simply swap velcro time chip to runners left ankle!
Lost time chip incurs $25 replacement fee.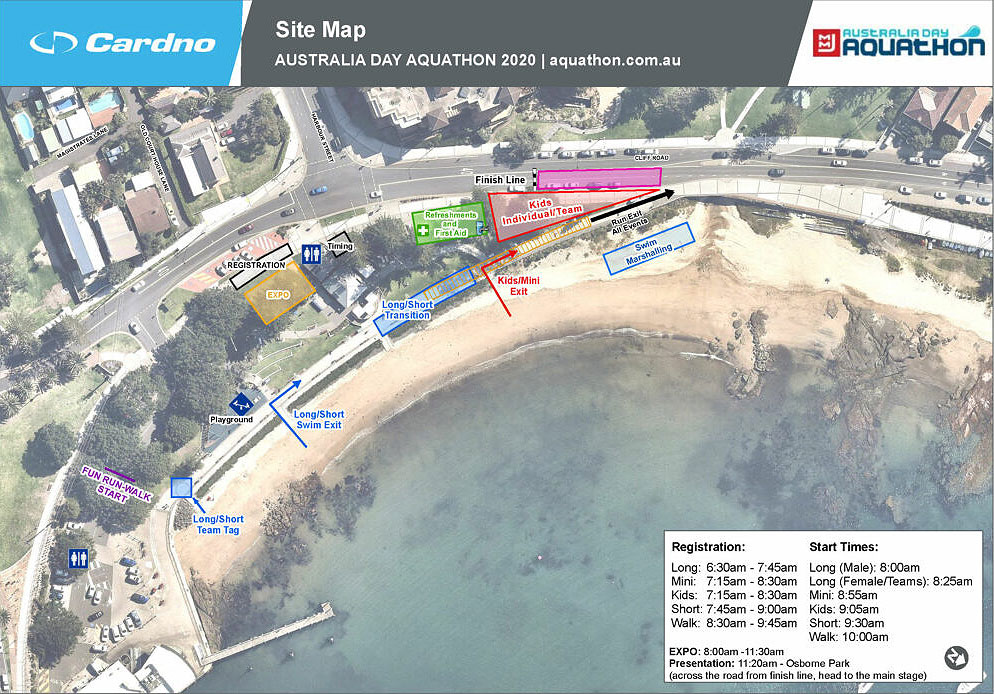 Transition is where you swap from the swim and change into your run gear.
Each event has a designated transition area

Refer to site map

Place run gear/towel etc.

Avoid personal belongings

Remember where you placed your gear!

NO parents/public allowed in transition after events start (unless 1 helper U10 kids)
Water safety 
Medical 
Run marshals 
Amenities 
Kids / parents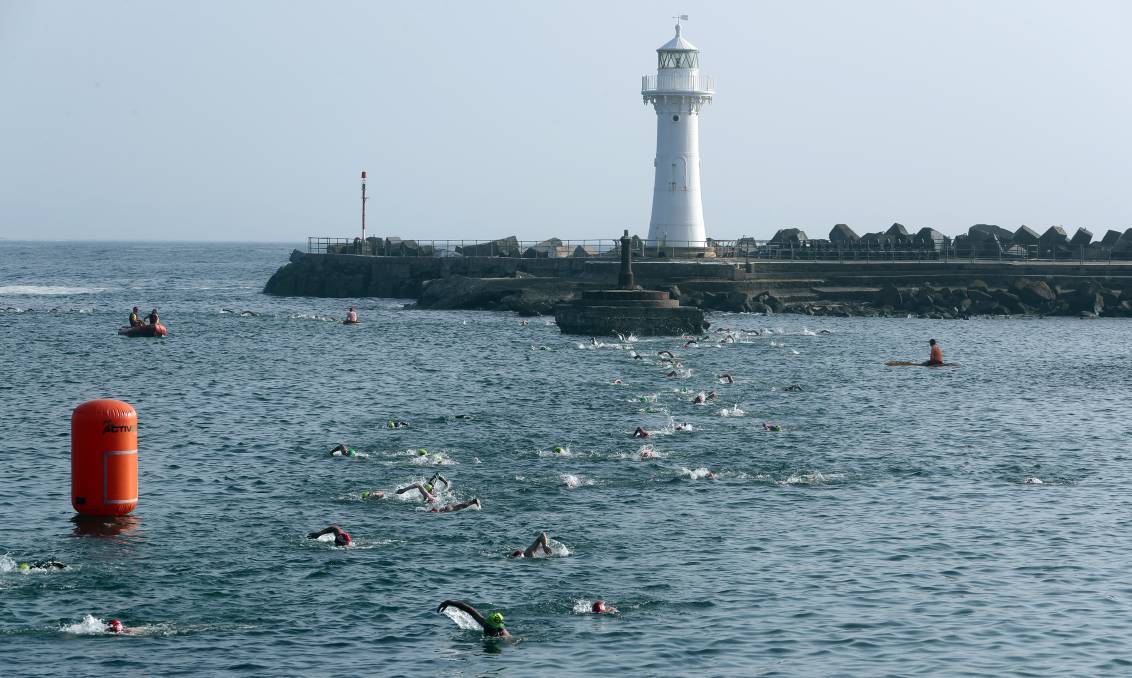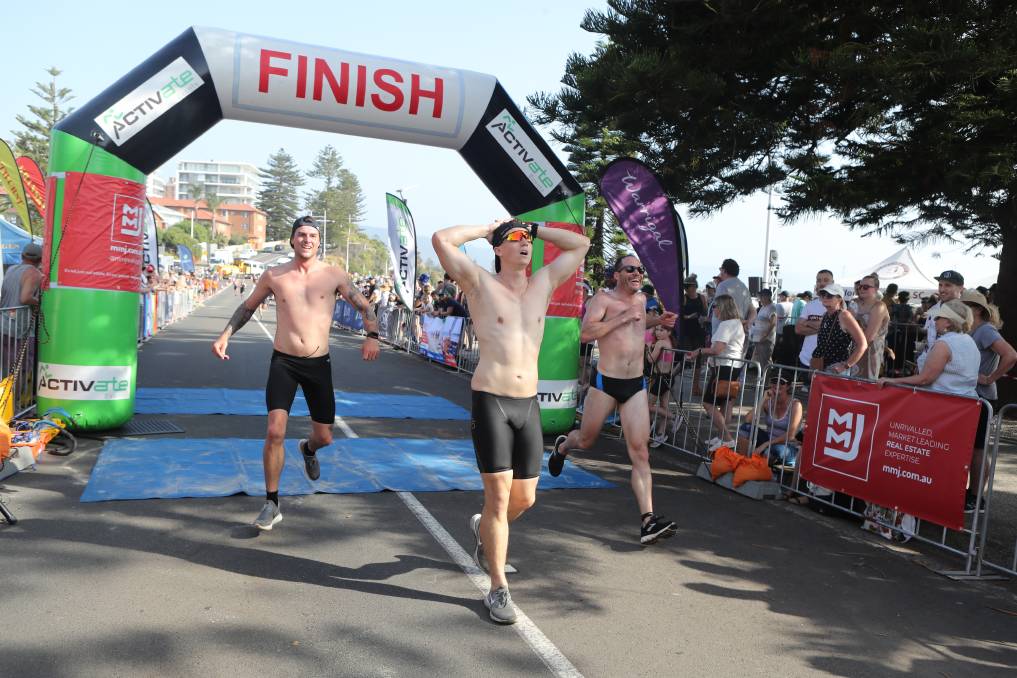 Finish Line 
Medals 
Refreshments 
Stalls
Age/gender/cagtegory awards will be notified by email and announced on social media. Medals and prize winners will be contacted for medal collection or mailout. Due to covid restrictions event day presentations will only occur for overall Long Aqua podium athletes.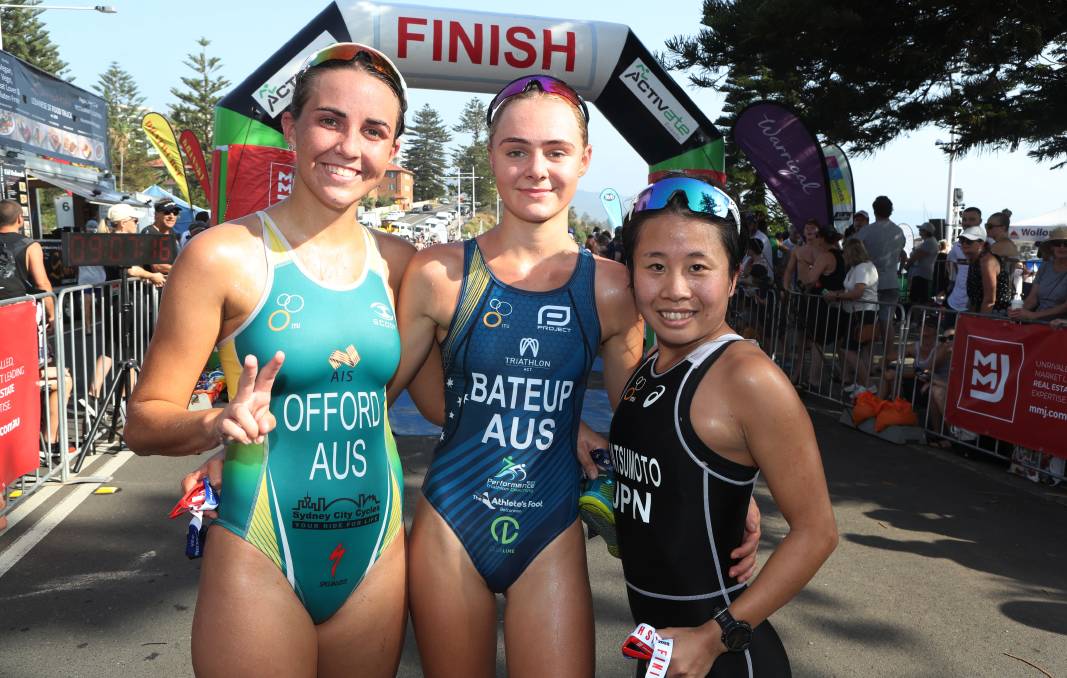 FINISHER TIMES, RESULTS, IMAGES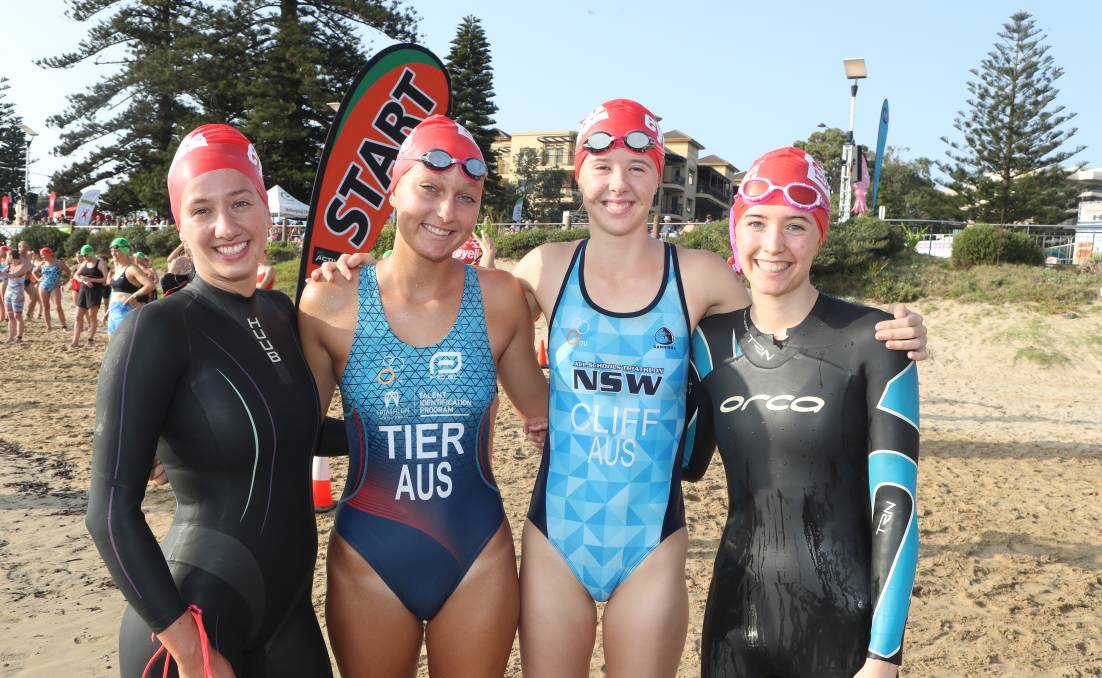 RESULTS:
How did you go? Provisional times and results will be live soon after the finish. Official times will be verifed within 10 days of event. Click HERE (link to come)
PIC'S
Post event be sure to check out our huge social media feed for even day snaps – will you feature?
Finish Line official pictures: TBC